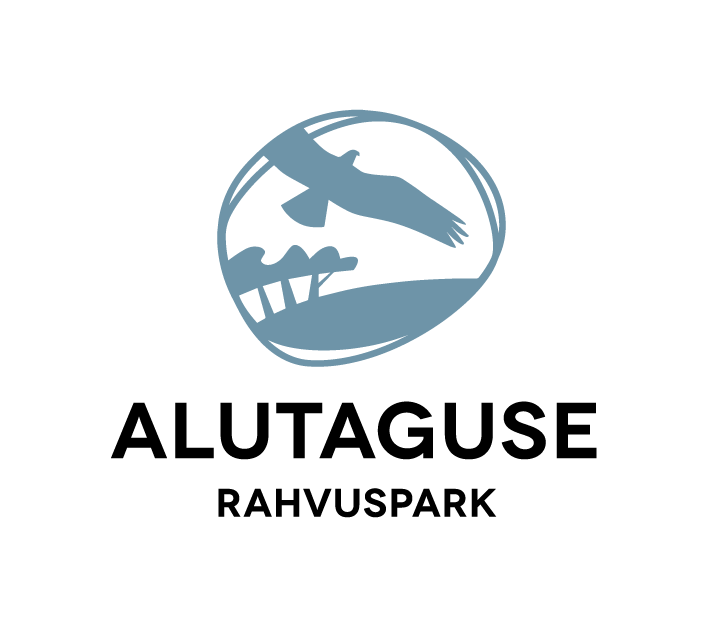 River Narva with its old rivers
The Struuga Landscape Protection Area (1,244.3 ha) aims to protect the old rivers (also known as "struugas"), floodplain meadows as well as their habitats. Ida-Virumaa's one of the most unique protected areas is also a Natura 2000 Special Protection Area  and part of the Alutaguse National Park.
The "struugas" lie on the low banks of the Narva River between the villages of Vasknarva, Jaama and Karoli. Almost a third of the area is covered with the water mirrors of old rivers, another third with flooded meadows, and a third is under shrubs, reed beds and swamp woods. 
River Narva with its old rivers. Photo:Maa-amet
The nutrients, swept to the plain by floods, make the soils fertile, allowing luxuriant growth of plants. In the 1930s, the floodplain meadows between Vasknarva and Jaama provided more than 530 local cattle as well as numerous horses and sheep with hay. Haymakers arrived here also from Jõhvi, Kuremäe, Iisaku and the northern coast of Lake
Peipsi. When the land was not used any more, the unique meadow community became over-grown with bushes, the inherent species disappeared, and the characteristic openness ceased to exist. Since 2007, the mowing of the meadows and the water flow in the old river has been partially restored.
The "struugas" are the habitats for 21 species of dragonflies, among them Estonia's largest population of the green hawker (Aeshna viridis). The old rivers are valued fish spawning sites – the roach, pike, ide, bream, etc come in schools to spawn here. The mud loach (Misgurnus fossilis L.), spined loach (Cobitis taenia) and bullhead (Cottus gobio) as well as the thick shelled (Unio crassus) river mussel are under protection.
A 4,000-year-old stone axe has been found from the source of the Narva River.
 
Narva River. Photo by Anne-Ly Feršel
Right of way: you can pass through and stay on private land from sunrise to sunset without causing disturbance to the owner or damage to the property. 
If the private property is fenced or posted against trespassing, the landlord's permission is necessary.
You can use a non-propelled floating craft to move around internal water-bodies.
It is permitted to drive your motor vehicle on public roads and pathways. Parking is allowed within designated parking areas.
Camping and making fires is allowed only in prepared and designated locations.
Do not use growing trees or bushes for fire. 
Making fires during a high fire-risk periods is striclty prohibited, even in special camp-fire locations.
Please make sure no detergents enter natural water bodies
Please use appropriate toilet facilities
Please keep your pets under control and on leads at all times, they are a threat to wild life.
Picking up wild berries, mushrooms and flowers etc is allowed, unless it is a protected species.
Do not desecrate the natural beauty of the area
Please report any damage or theft you may witness to the natural habitat to this area to 1313 (Environmental Information)
More informations: loodusega koos  and visit estonia