The Endla Nature Centre is housed in the old swamp school building in Tooma Village, Jõgeva County. From 1928 until 1944, drainage of swamps and growing of vegetation were taught in the school. Now, when there is a nature reserve, focus is on valuing the swamps. The nature centre organises nature studies and camps for children as well as adults. There is also a exhibition which introduces Estonian swamps and the values of Endla Nature Reserve. It is a good place to park your car and start a hike in the bog. In order to see the exhibition, obtain information on hiking trails or call a guide to the trail, you have to make an appointment.
Information: Elo Raspel, Specialist of Environmental Education of the Environmental Board, +372 53419 205, elo.raspel@keskkonnaamet.ee 
You can take a look around in Endla Nature Center with this video (EST):
There are campfire, camping and swimming opportunities next to Endla nature center, right beside Lake Linajärv. Next to the nature center are Tooma horse stables. The closest shop is in Vaimastvere (7 km).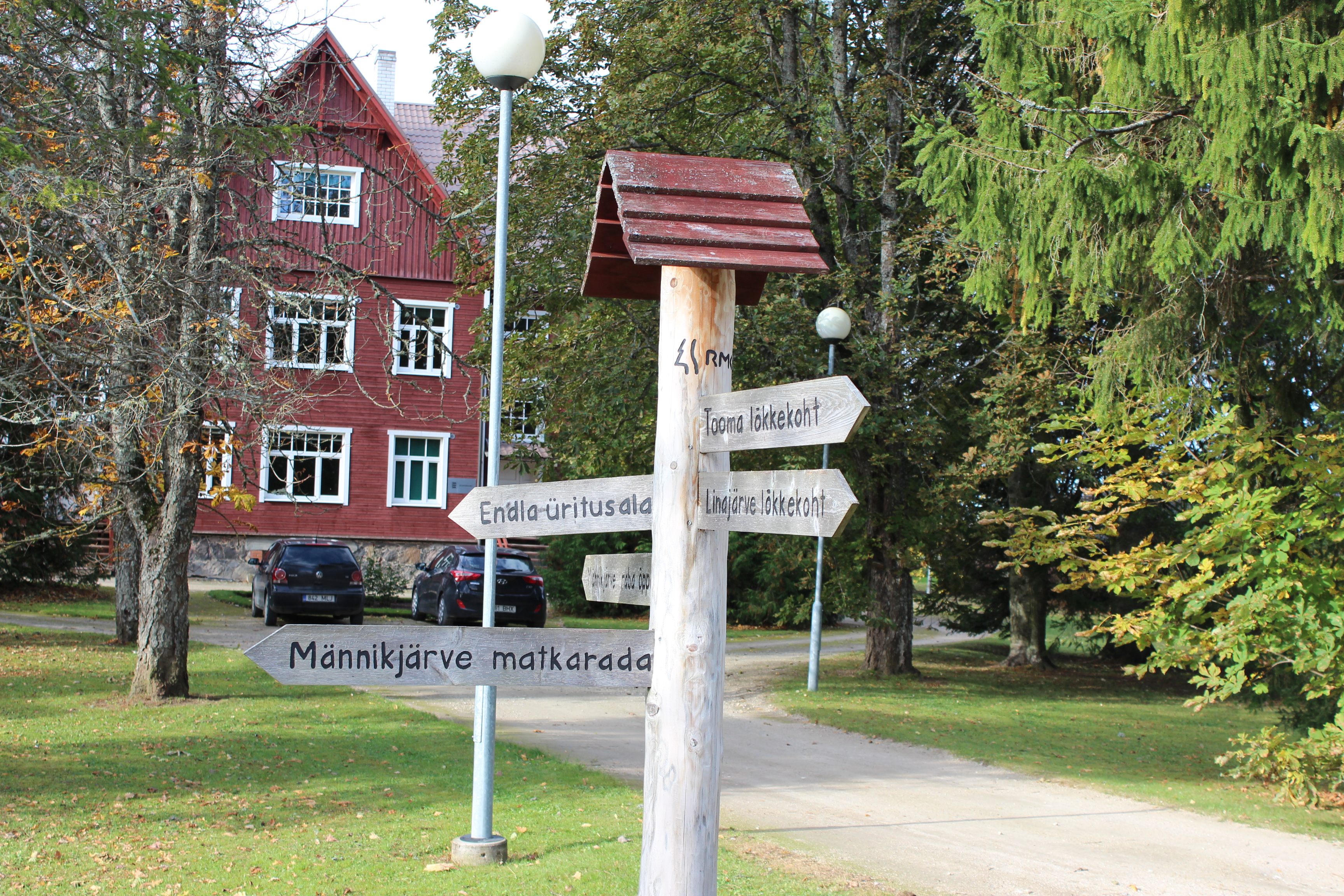 Endla nature center is a good place to start your hike. Photo: Elo Raspel