Orjaku study trail
The trail consists of the longer Orjaku trail (2 km) and the shorter Roostikuring (Reed loop) (0.7 km). The trail is designated with poles and direction indicators. In addition to the information boards and boardwalk, there are two observation towers that are accessible with a baby carriage as well as with a wheelchair. A view of Käina Bay becomes visible when standing on the platform.
Sääretirbi campsite
There are two covered fireplaces, three picnic tables with a cover, an outdoor toilet and a woodshed on the campsite that is between junipers.
Orjaku bird watching tower
The bird watching tower is located on the Orjaku Hill by Käina Bay, it is being managed by Hiiumaa Rural Municipality.
Kassari Exposition Building
The Kassari Exposition Building of the Hiiumaa Museum is located in the protection area. The limestone main building of the Kassari manor house houses a permanent exposition introducing the history and culture of Hiiumaa. There are many items that give a short overview about the life on the island from the 13th century to the time Estonia regained its independence. There are examples about the history of peasant and manor culture, village life, handicraft, agriculture, maritime and education.
The local community is very active. Their activities can be followed on the following social media pages: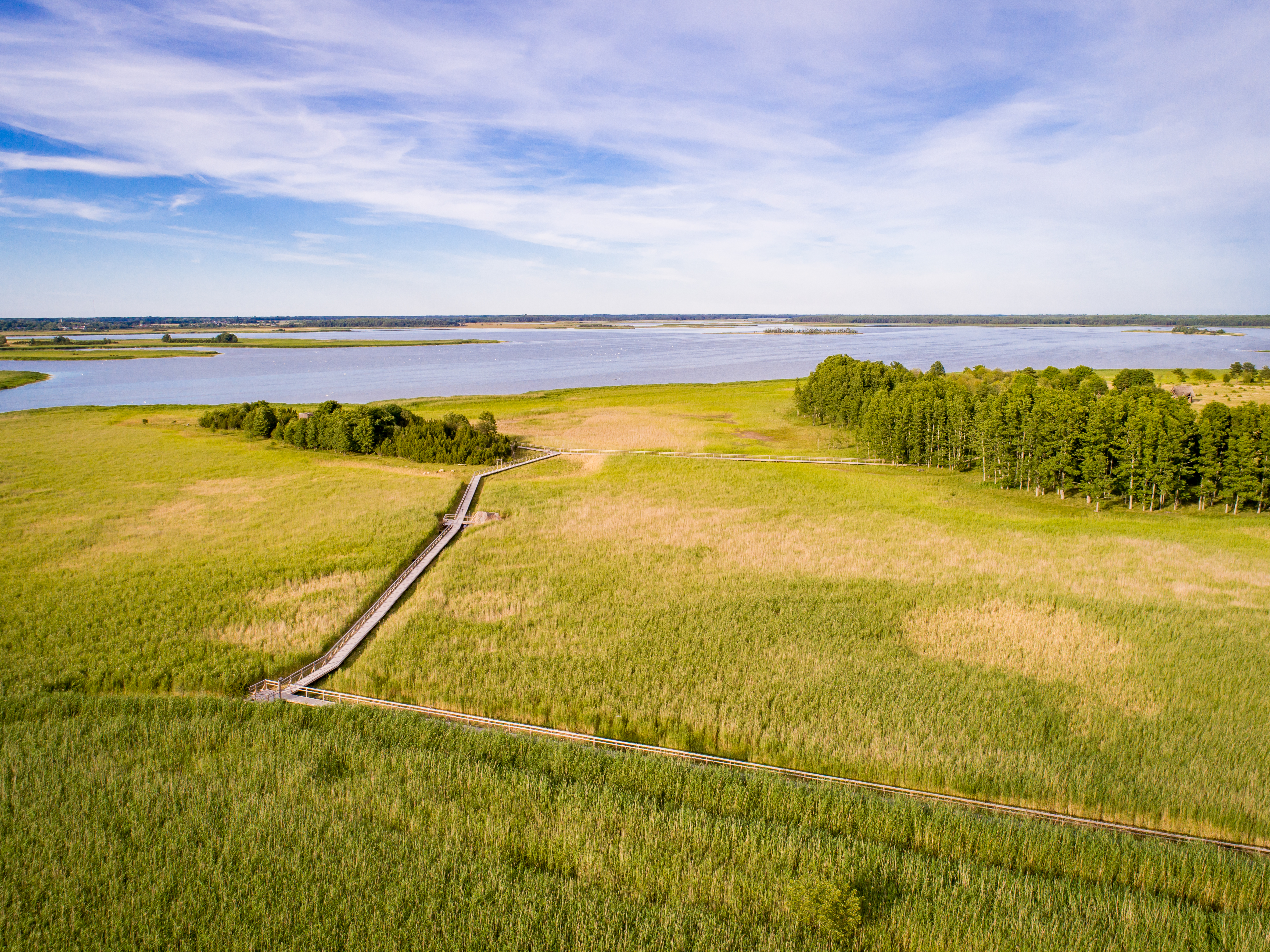 Orjaku study trail. Photo: Argo Nurs.