Matsalu bird-spring has begun
There are already many signs of spring in Matsalu National Park. Over the last couple of weeks, hundreds of rooks, northern lapwings and larks have arrived. Greylag geese, greater white-fronted geese, whooper swans, common goldeneyes and ducks have been spotted.
First grey herons are making noise in Matsalu manor park. Common cranes are active on the local fields.
Common starlings - being the BIRD OF THE YEAR 2021 - have also arrived as well as common ringed plovers.
Common blackbirds whistle their slightly sad flute in the woods and woodpeckers are knocking on forest "doors".
Tawny owls are quite noisy and have started nesting.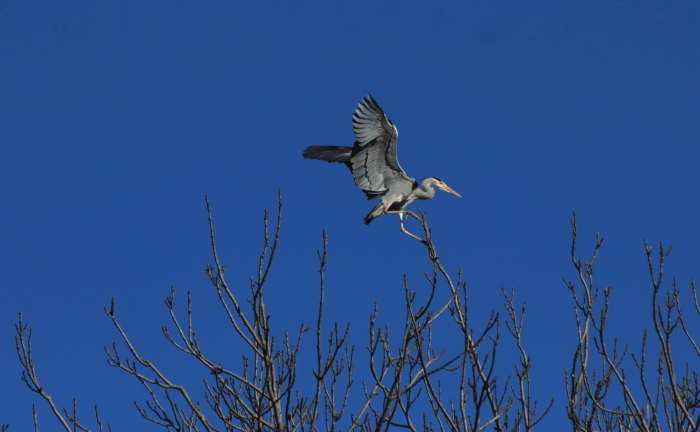 Grey heron. Photo: Nele Sõber