Junior Rangers learnt communication and campaigning in Latvia
Young people from the Nordic-Baltic section of the EUROPARC Federation's Junior Ranger programme gathered in Gauja National Park. The seminar took place 22.-25.08.2024 and was attended by young people from Latvia, Finland, Denmark and Estonia. In addition, a youth instructor from Ukraine took part. 
From Estonia - Liisi Kauber, Maria Metsla and Pärtel Mikson from Alutaguse, Lahemaa and Matsalu National Park - took part.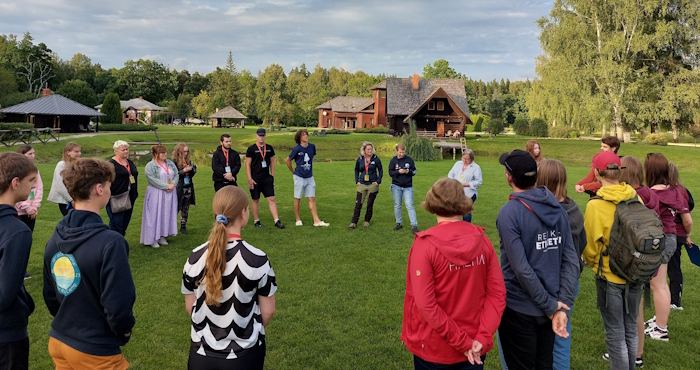 The seminar focused on campaigning and social media. As an introduction, young people had the task of presenting their protected area. Although different formats were allowed, the young people preferred to express themselves through video. Participants from each country reflected on one of the most influential conservation campaigns (particularly on climate change). The Estonian delegation highlighted the ABC of Climate Change project as a positive example, and Matsalu-Pärtel gave an example of MAFF's approach to climate change.
Lolita Stašane from Swedbank talked about the seven media target groups and how to approach them. Examples of popular media campaigns were also given. For example, "United breaks guitars" - a song created by Dave Carroll after United Airlines failed to secure his guitar in the hold of an airplane.
Elina Ezerina from the Latvian Agency for Nature Conservation talked about different campaigns in Latvia:
- "Don't extinguish life" - pictures of animals being extinguished by a human hand like a rubber band.
- "Neighbour Bear" - a campaign aimed at raising awareness about bears.
 
The young people tried to build their own campaign model under the guidance of Merle Madara from WWF. The mentors had their own brainstorming session on the challenges of each country's Junior Ranger programme and how to overcome them. The challenges are similar in different countries: the issue of funding and leadership support, and the over-achieving young people who can't always make it to the workshops.
Together, they tested a mobile game on climate change where players can become world leaders: http://keepcoolmobile.org/. 
Lauris Zalans, a Latvian radio presenter and trendsetter, talked about his journey and how a student-apprentice can become a Nickelodeon Kids Choice Awards winning trendsetter. The overarching message was simplicity and positivity - they get you there. Under the guidance of Lauris, the participants worked in groups to make short videos on various environmental topics. 

The seminar also included a dance master class and various nature walks. On a hiking trip in the bog, the guide Janis explained that the trees in the bog are small not only because of the lack of nutrients but also because of the lack of oxygen. If a pine tree has no air at its roots, it cannot quench its thirst even in the middle of water. In short, trees have water, but they cannot get it.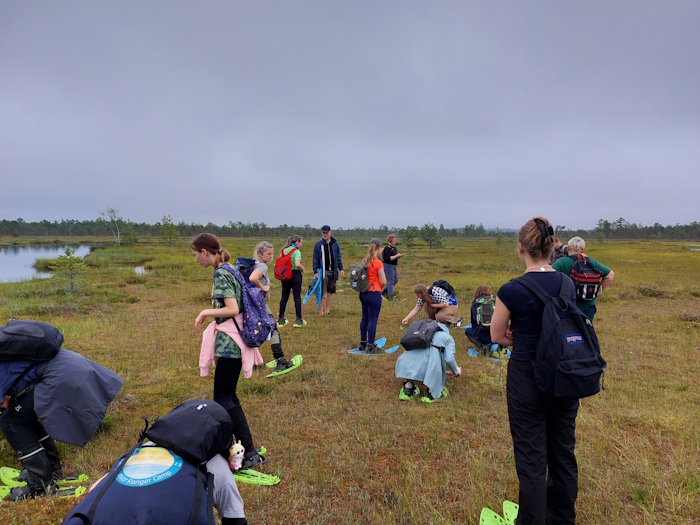 See also the FB summary on the Latvian Youth+ page: https://www.facebook.com/youthpluslv/posts/pfbid0mdVqvgKWkGQz8fRZkwSv1pLKDyzXrLEsjPChWPmsgdyT2VBwh7ncJ9T1MXZTLybWl